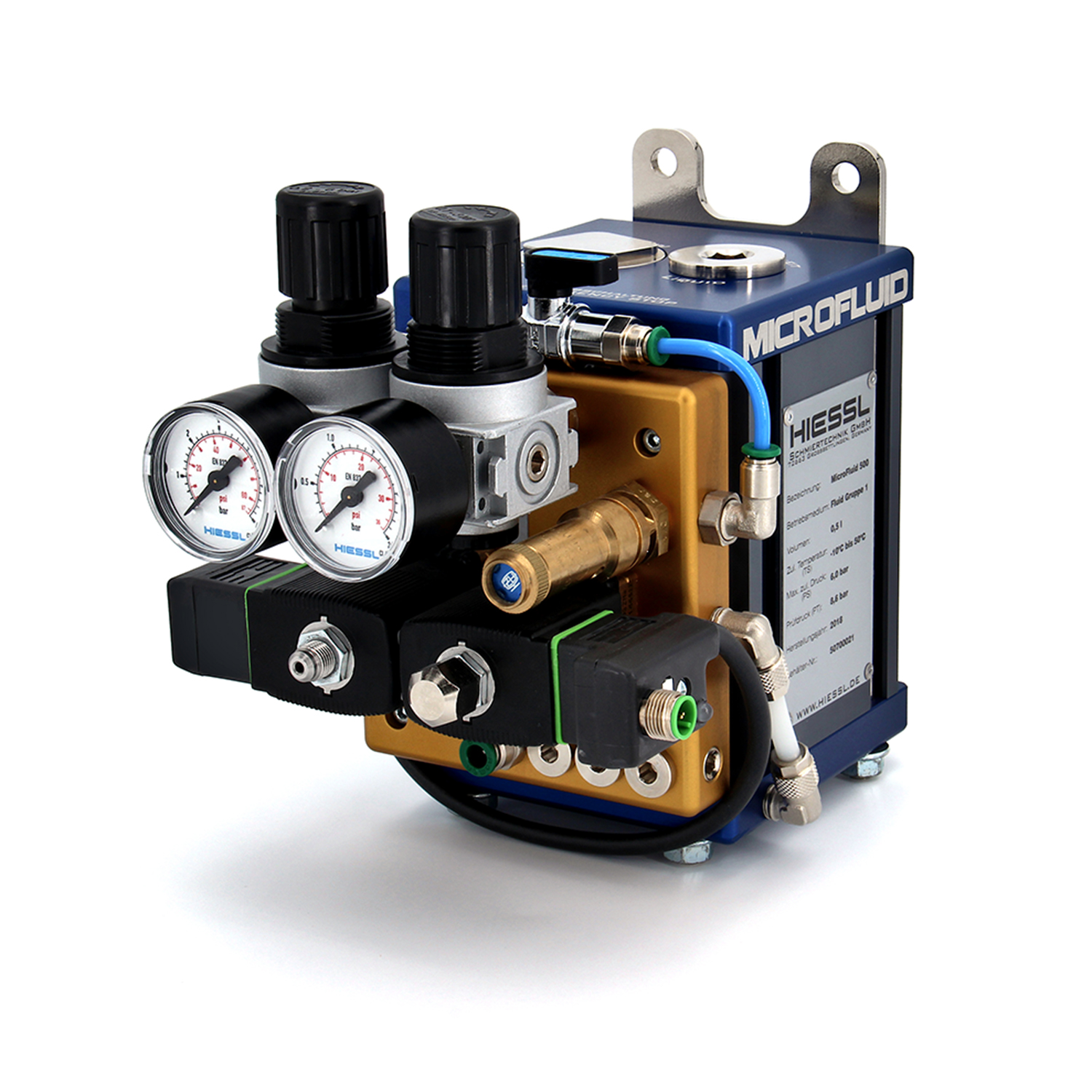 Our MicroFluid systems are set apart by their compact construction and aesthetically appealing design. They can be used regardless of the viscosity of the fluid as the systems operate according to the principle of a pressure tank and can be controlled electromagnetically. Optimally suited to individual spray stations or minimum quantities. High-quality components ensure safe and uninterrupted operation in the long term.
The system is configured for a single spray time as standard so all connected nozzles spray simultaneously. Varied spray times can be implemented through the installation of additional valve units.
Fill levels can also be monitored optically as well as electronically, if required.
The MicroFluid system is equally suited to initial tooling of machines as it is for subsequent retooling. You will receive all components to be able to install the spray unit without labour-intensive assembly work.
We will be happy to provide a customer-specific proposal on request.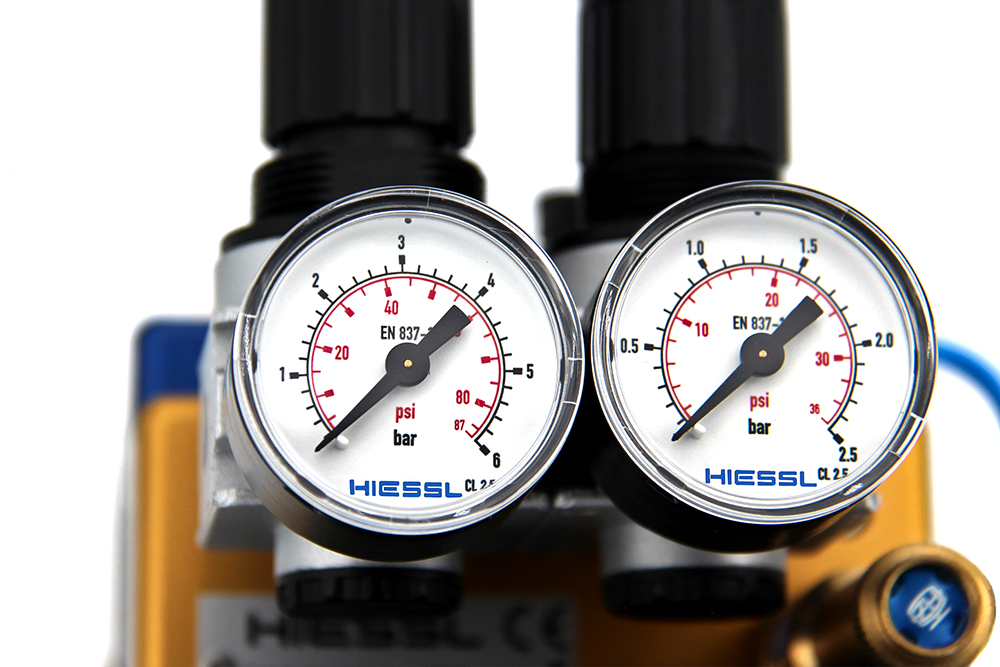 Process-optimized operation
Precision pressure gages allow for optimal adjustment of container pressure and air supply at the nozzles.
Self-de-aerating tanks
When the compact safety filling screw is opened with the supplied hex key, excess pressure is released via the indent recessed in the screw.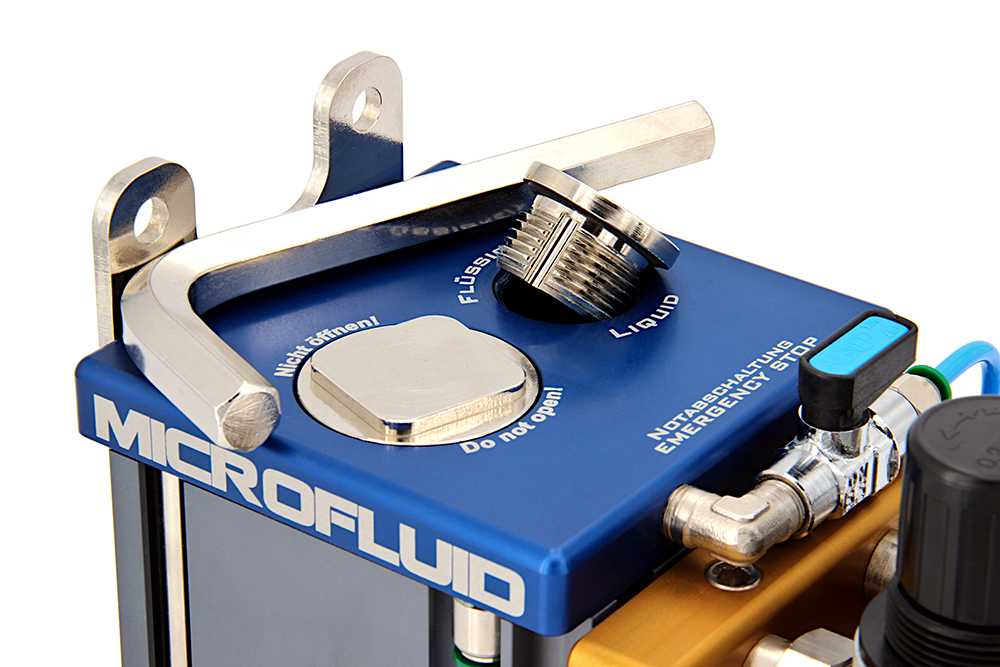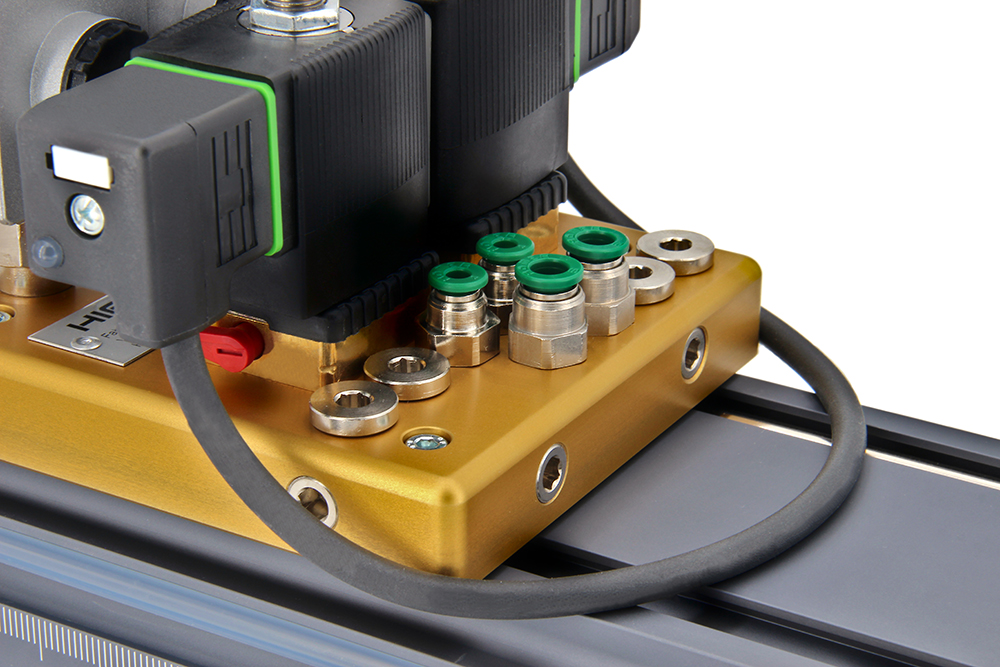 Flexible output system
Practical 4-way outputs for attaching nozzles. The number of nozzles can be increased further by an additional divider unit. High-quality, precision solenoid valves prevent excess air and fluids from reaching the spray nozzles.
Optical fill level indicator
The fill level of the container can be monitored by viewing the scale. This allows the contents of the container to be checked at a glance.