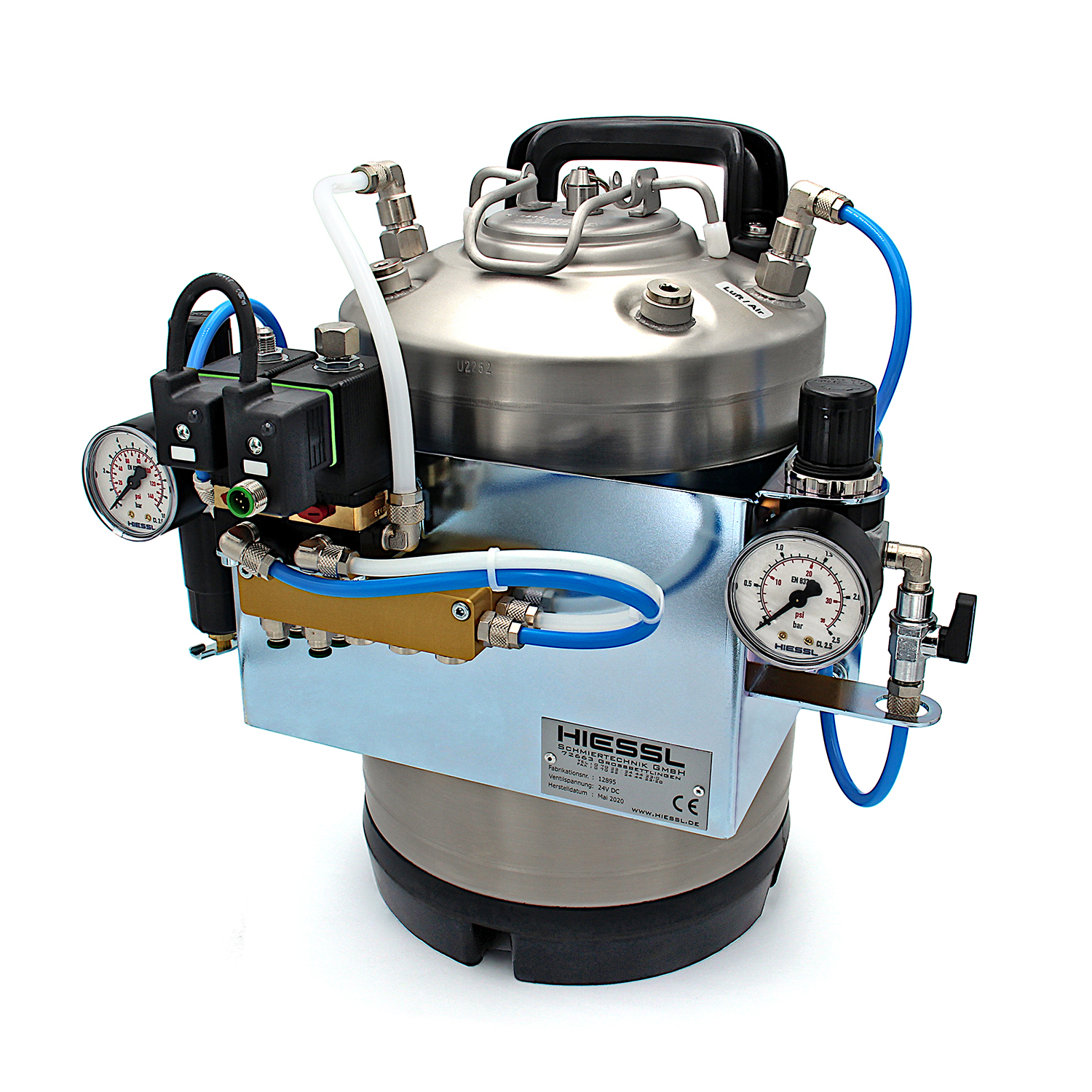 FluidTec systems have been implemented with great success worldwide for many years. These systems are unique for their robust, high-capacity pressure containers made from stainless steel. They can be used regardless of the viscosity of the fluid as the systems operate according to the principle of a pressure tank and can be controlled electromagnetically. Optimally suited to individual spray stations or large quantities. High-quality components ensure safe and uninterrupted operation for prolonged periods.
The system is configured for a single spray time as standard so all connected nozzles spray simultaneously. Varied spray times can be implemented through the installation of additional valve units. Fill levels can also be monitored optically as well as electronically. One of our drum pumps can be added to perform automatic replenishment from the 200 litre container or 1000 litre IBC.
The spray device is equally suited to initial tooling of machines as it is for subsequent retooling. You will receive all components to be able to install the spray device without labour-intensive assembly work.
We will be happy to provide a customer-specific proposal on request.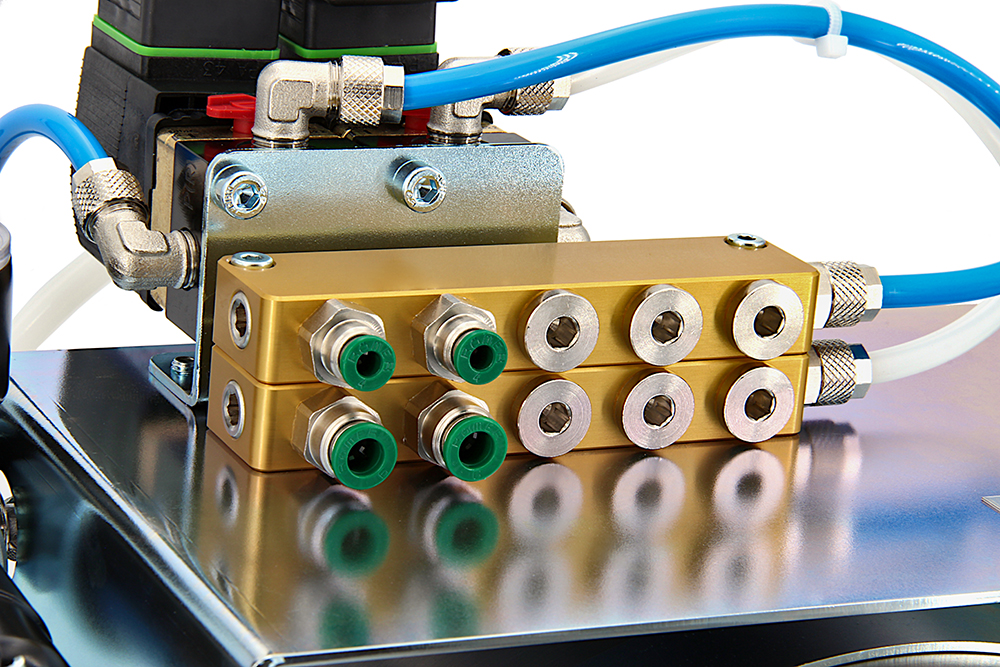 Flexible output system
Practical 5-way output for attaching spray nozzles. The number of nozzles can be increased further by an additional divider unit. High-quality, precision solenoid valves prevent excess air and fluids from reaching the spray nozzles.
Safety refill cover
It is only possible to open the pressurized tank when the pressure is released. A mechanical release valve is integrated into the tank cover. Refilling is facilitated by a large safety opening.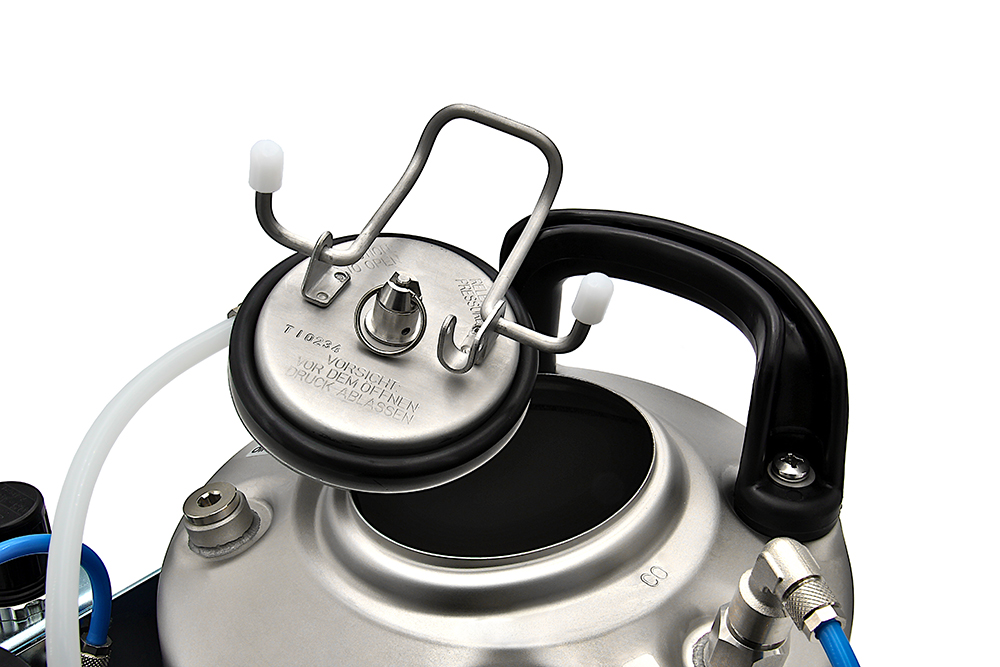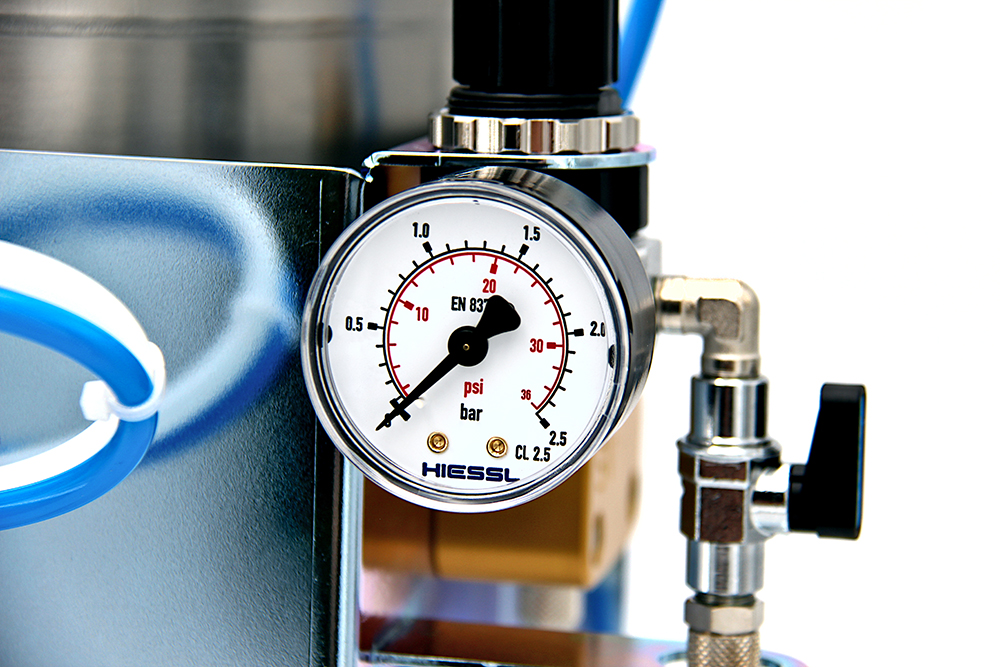 Process-optimized operation
Precision pressure gages allow for optimal adjustment of container pressure and air supply at the nozzles.
Safety valve
The TÜV-approved safety mechanism prevents the pressure from increasing beyond the threshold value. A variety of options are available on request.